Product Features:
1. High Filling: High degree of sphericity, controllable particle size distribution, achieve high density filling for silicone and epoxy resin, to get the mixture with low viscosity and high mobility.
2. High Thermal Conductivity: Because of its almost perfect ball structure, the filler used in the raw materials can achieve multi-directional heat transmission. The whole mixed system is in state of good dispersion, so final products have excellent thermal conductivity and physical property.
3. Low Abrasion: Compared with irregular powder, the application of spherical filler can reduce the abrasion of the mixer, molding machines and other equipments, then prolong working life of relevant equipment.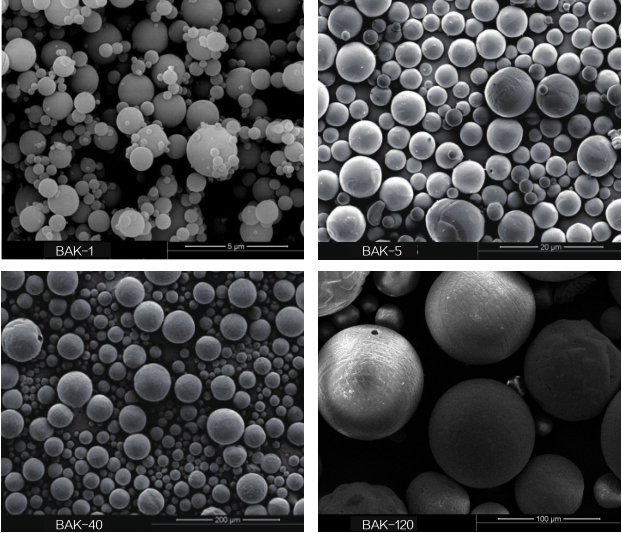 Critical Applications:
1. Thermal Interface Materials: thermal silica gasket, thermal grease , phase change materials.
2. Thermal Engineering Plastics: LED lamp cover, switch enclosures, electronic products shell, electronic chips.
3. Al-based Copper Clad Laminate:high-power LED circuit substrate, power circuit boards, etc.
4. Alumina Ceramic Filters.
5. Thermal Spray Coating.