Yaan Bestry Company and Firefighters jointly carried out safety education activities
In order to further deepen the affection between military and  people, and motivate Bestry company's employees to pay attention to firefighting, and learn the fire knowledge. on July 21, 2018, Yaan Bestry company held an activity of "enrich police cultural activities as a carrier, construct harmonious police-citizen relations as the goal".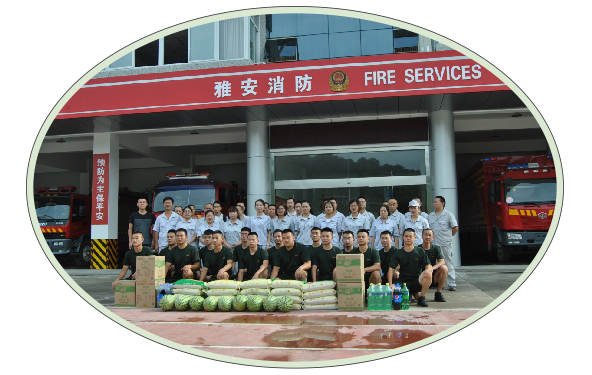 People who took part in this activity were divided into four groups, and played three games, including the ball relay back to back, two-three-legged race, and three vs three basketball match. During the activity, the teams sticked together and helped each other, because of their good team work spirit they got great results. The atmosphere of the activity was lively, and the military and civilians actively interacted as intimate as a family.
The activity was successfully completed at noon. Through this activity, the friendship between the military and the people had been enhanced, and the communication between various departments within Bestry company had been promoted. We had also experienced the hard work of fire fighters. Through the patient explanation of the fire fighters, not only did we master certain skills of escape and survival, but more importantly, we also improved safety awareness.